Electrical & Instrumentation Technician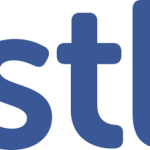 Website Westlake Corporation
Westlake (NYSE: WLK) is a global diversified industrial company that manufactures and supplies essential products that enhance the daily lives of people around the globe.
Summary
Apply instrument / electrical theory and related knowledge to test and repair electrical machinery and electrical control equipment and circuitry by performing the following duties.

Essential Duties and Responsibilities
May include the following (other duties may be assigned):
Perform job duties consistent with written job instructions
Know system feed points for main systems
Run cable; install conduit and cable tray; wire sizing
Assist mechanics with motor change, disconnect, rotation, MCC, and motor starter troubleshooting
Establish communication with field devices for troubleshooting and checking parameters
Shutdown isolate rectifier system
Perform PM's; troubleshoot systems; ph./ORP probe calibration, pH/ORP calibrations and grounding
Install, assemble, and test Cat5 cables and drops
Understand plant processes and systems through review of operations training progression documents
Assist with PLC programming
Must maintain a thorough understanding of safety requirements for 4160 feed, 13.8 for hydrogen sub and building 76
Perform troubleshooting and maintenance for back–up and fire alarm system, VFD training, pump start modules, Fuji control system, and micro motion/vortex flow meter
Calibrate and verify transmitters with bench test (PT, LT, FT, AT testing) and troubleshooting
Participate in the work management system (WMS) by planning and communicating with Electrical and Controls Engineer and Mechanical Maintenance Engineer on a routine basis
Fulfill on–call requirements for the E&I department (see On–Call Policy)
Complete all required safety and job–related training as assigned
Don and doff all required PPE including full face respirator (requires annual certification)
Minimum Qualifications
Washington State Journeyman license or completed a Washington state approved electrical apprenticeship program is required
High School diploma or the equivalent is required
Must successfully pass annual physical and respirator fit test/certification
Must maintain current TWIC Card
PHYSICAL DEMANDS
This job is performed mainly outdoors; physical presence is required. While performing the duties of this job, the employee is frequently required to sit; stand; walk; climb, have full use and range of motion of arms, hands and fingers to reach, grasp, hold, push or pull, twist, and work with tools; and talk or hear.  The employee is occasionally required to perform tasks that may require bending, stooping, kneeling, crouching, lying down or working from elevated platforms. The employee must be able to move safely over uneven terrain or in confined spaces.  The employee must regularly lift and/or move up to 25 pounds, frequently lift and/or move up to 50 pounds, and occasionally lift and/or move up to 75 pounds.  Lifting may occur from the ground, waist-high, or shoulder-high.  Specific vision abilities required by this job include close vision, distance vision, color vision, peripheral vision, depth perception, and ability to adjust focus. The employee must be able to see details of objects that are more/less than a few feet away; see differences between colors, shades and brightness and determine the distance between objects. This job requires response to audible emergency alarms inside of the plant.  Employee must be able to evacuate when required.
WORK ENVIRONMENT
The employee must be able to work in a normal factory environment, including enclosed spaces and exposure to various hazards. The noise level in the work environment is usually moderate as normally based in an office.  Some of the work may be required in the operating units which can require usage of required PPE including safety glasses, hearing protection, flame retardant clothing, etc.  May also result in exposure to outside elements and may require usage of stairs and elevators.