National Organizing Coordinator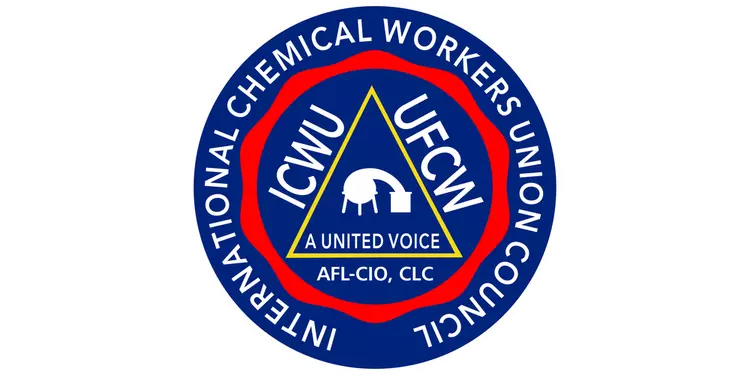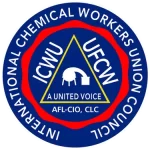 Website International Chemical Workers Union Council of the UFCW
We fight for employee rights and better wages through collective bargaining. We can help you, no matter your industry. Contact us today!
International Chemical Workers Union Council of the UFCW
National Organizing Coordinator
Based in Akron, OH
The International Chemical Workers Union Council is an intermediate chartered body of the United Food & Commercial Workers International Union that fights for fairness in the workplace for our current and future members.
Position Summary:
Lead and implement organizing efforts intended to grow the number of ICWUC members, retain current members, and re-engage former members that are still eligible for membership. Responsible for overseeing the personnel and day-to-day work activities of the Organizing Department. Oversees the planning, development, execution and delivery of programs and services for organizing.
Essential Responsibilities and Duties
Organizing
Develop and implement organizing plans to engage and organize potential ICWUC members.
Work with ICWUC leadership to:
Identify local and regional needs.
Write organizing plans and develop goals.
Track and evaluate progress towards those goals.
Monitor organizing costs and provide recommendations to improve service.
Develop and implement strategies to counter anti-union campaigns.
Create and maintain materials and resources to support organizing efforts directed by ICWUC leadership.
Data Tracking
Collaborate with the UFCW Executive Assistant to the Organizing Director to develop and maintain information and data related to organizing.
Collect, analyze, and store feedback from ICWUC potential members and current members to evaluate program and project success.
Analyze organizing data to determine future organizing targets.
Research organizing targets to construct lists of potential members with contact information and union interest levels.
Trainings
Develop trainings for the ICWUC Field Staff, and member organizers.
Develop and conduct classes and workshops as needed for ICWUC Conventions & LTI's.
Other Responsibilities
Coordinate with other ICWUC departments and divisions to update and maintain the website and other communications materials related to organizing.
Manage department budget.
Perform other duties, as assigned.
Skills
Excellent oral and written communication skills
Excellent interpersonal skills
Ability to manage multiple projects simultaneously including planning, organizing, development, and deployment.
Ability to delegate tasks efficiently.
Knowledge of labor laws
Proficient in Microsoft Office Suite
Qualifications
Minimum of 5-7 years in organizing private sector industrial workers.
A willingness to travel, as well as evening and weekend work required.
Valid drivers license and the ability to drive a car is necessary.
Job Demands
Pace of work is erratic, with periods in which is rapidly paced. Duties are generally diverse, with some duties requiring analysis and reasoning.
Compensation
The UFCW provides a very generous benefits package, including:
Comprehensive health insurance coverage.
Life insurance provided with ability to purchase supplemental life insurance at favorable rates.
Retirement Savings Account.
401(k) plan with employer matching.
Pension plan.
Dependent care reimbursement account program.
Health care reimbursement account program.
Transportation program benefits.
Vaccination Requirement
UFCW requires all employees to be fully vaccinated against COVID-19 as a condition of employment, consistent with applicable law. Any requests or questions may be submitted to hrcovid@ufcw.org.
To Apply:
Applicants should submit a cover letter and résumé for consideration to ICWUC Council President Lance E. Heasley at the following email: applications@icwuc.org
We believe our success rests on recruiting and retaining a diverse staff. UFCW is an equal opportunity employer. Women and people of color are encouraged to apply. Reasonable accommodations will be provided pursuant to applicable state and federal laws.