Instructor
Full Time
$68,934 USD / Year Website ICWUC Center for Worker Safety and Health Education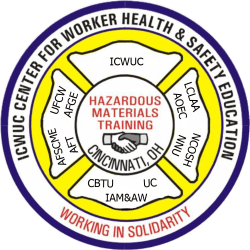 Job Description
The International Chemical Workers Union Council seeks applications for the position of Instructor at its Center for Worker Health and Safety Education, located in Cincinnati, Ohio. Instructors teach emergency response and hazardous waste classes in Cincinnati and at various national locations. Topics include the use of personal protective equipment, rights and responsibilities, resources, hands-on spill response, and other related topics to the membership of twelve participating organizations.
Experience
Minimum of three years of experience in adult community or labor education and knowledge of occupational health and safety are expected; educational courses may be counted as experience. Strong recommendations documenting relevant experience with adults in labor or community settings will be especially important if the three years of experience are unmet. Applicants must have strong communication skills, particularly in working with labor or community groups, and evidence of outreach to diverse groups such as industry/government/non-government organizational management. A commitment to education and training as an important approach to improve health and safety is essential. Experience or education in chemical emergency response and hazardous waste/materials training is desired.
Job Duties
Job duties include conducting training in all Center programs at the Cincinnati Center and national, participating in developing and updating curriculum and other related tasks. Experience in various computer tools and applications in training is a plus.
Starting Rate
All educational staff works a 35-hour week with travel and additional hours as needed. This position's annual starting salary is $68,934 ($2,651.31 paid biweekly), or your current hourly wage x 40 plus $20 to a maximum of the top of the group #2 scale, whichever is higher. This position also includes a significant benefits package.
About ICWUC Center for Worker Health and Safety Education
The ICWUC operates the Center in cooperation with eleven other major unions and organizations. The ICWUC is a national leader in worker health and safety and has successfully managed the Center under several NIEHS grants since 1988. All qualified individuals are encouraged to apply; the ICWUC encourages applications from women, people with fluency in Spanish, and people of color. The ICWUC is an equal opportunity employer.
Anyone with interest should write or call:
Shari Glines-Allen, Director
ICWUC Center for Worker Health and Safety Education
329 Race Street
Cincinnati, Ohio 45202-3534
P: 202.674.6496
E: sallen@icwuc.org