Chemical Workers and Teamsters in Ohio Picket Global Chemical Giant INEOS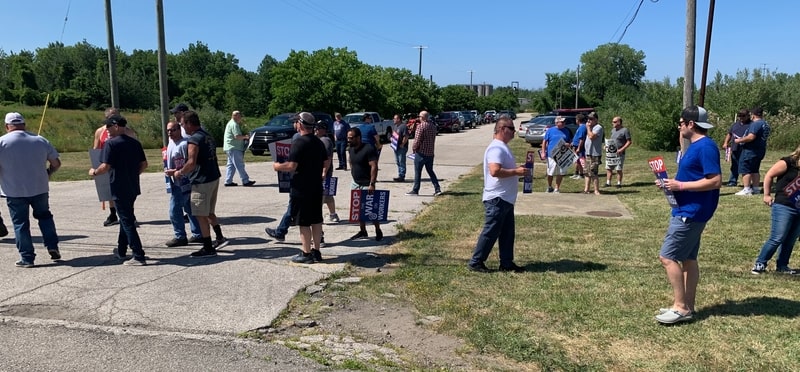 Billionaire British Owner Eliminated Workers' Pensions and Affordable Health Care After Takeover
(ASHTABULA, Ohio) – More than 140 workers picketed outside of INEOS Pigments' titanium dioxide production facility in Ashtabula, Ohio, yesterday, to demand the company and its owner and founder, British billionaire Sir Jim Ratcliffe, stop violating U.S. labor law and bargain a first contract.
The workers are represented by Teamsters Local 377 and Local 1033C of the International Chemical Workers Union Council of the UFCW. INEOS Pigments, a subsidiary of INEOS, is one of the largest producers of titanium dioxide in North America and the leading producer of titanium chemicals.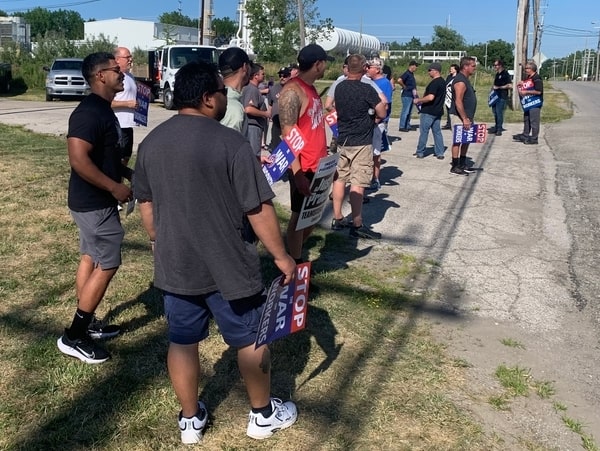 In September 2021, INEOS Pigments employees at Plant 2 in Ashtabula voted to form a union after the company eliminated workers' pensions, increased the cost of family health care by over $100 per week, and began utilizing under-trained subcontractors to perform work at the facility.
"James Ratcliffe and the other white-collar criminals who run this company are trying to line their pockets by taking away workers' pensions and destroying their health care," said Sean M. O'Brien, Teamsters General President. "They can't get away with it. If this company won't bargain a contract that honors the contributions of its workers in the United States, we must hold them accountable."
"Rather than bargain a first contract in good faith, this notoriously anti-union company has decided to use stall tactics, including refusing to respond to proposals and information requests for months at a time, to avoid negotiating a first contract," said Sam Cook, Secretary-Treasurer of Teamsters Local 377.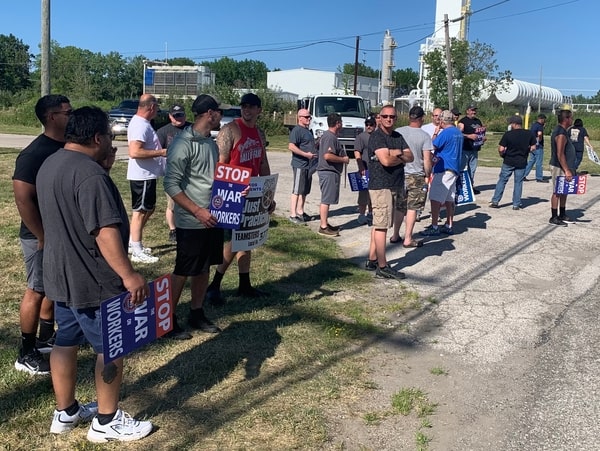 In 2008 and again in 2013, Unite the Union was involved in major disputes with INEOS in the United Kingdom, when the company attacked pensions and threatened to shut the Grangemouth refinery if the union refused to accept new conditions.
"INEOS would not be the profitable chemical giant it is without these workers, yet the company has taken away benefits like pensions and health care that allow them to support their families," said Ron Moore, International Representative, International Chemical Workers Union Council of the UFCW, Local 1033C. "Our members will not allow INEOS to continue to violate labor law and treat them like they're disposable. We will continue to raise our voices, and demand they stop the stalling tactics and bargain in good faith to address our concerns."
As of December 31, 2021, Ratcliffe controlled almost 62 percent of INEOS shares. INEOS' operating profit rose to €2.78 billion ($2.72 billion) in 2021, a 334 percent increase from 2020.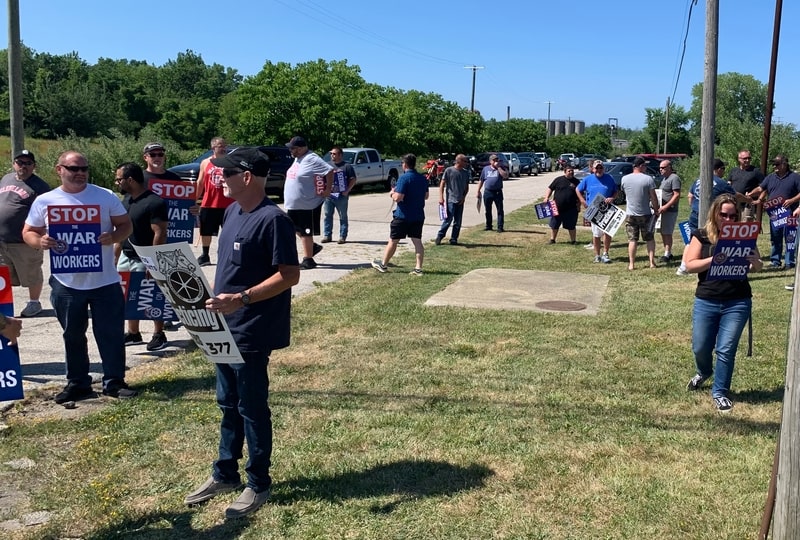 In addition to managing chemical and oil and gas interests around the world, INEOS also owns and sponsors several professional sports teams and the British fashion label Belstaff, which operates clothing stores in New York and Los Angeles.