Union Veterans Council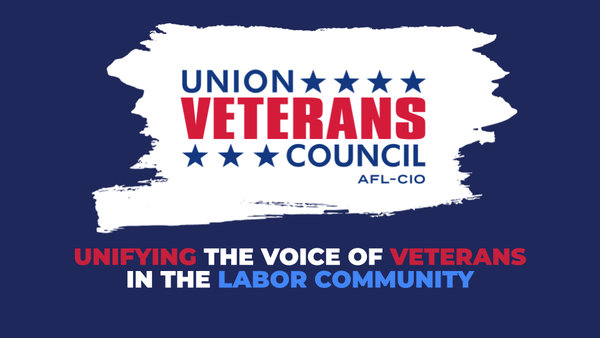 The Union Veterans Council seeks to bring together union leaders and union members who are veterans to speak out on veteran's issues and influence public policy to improve the quality of life for U.S. veterans and their families. The two primary areas of focus for veterans are access to good jobs and quality health care.
In addition, the Union Veterans Council:
Holds government officials, candidates and elected officials accountable for meeting the needs of the military veterans and their families.
Makes our positions on veterans' issues known to candidates for public office and supports the appointment of labor-friendly veterans to government agencies at all levels.
Encourages union veterans to take leadership roles in other veterans' organizations.
Strives to form coalitions and alliances with other veterans groups around union veterans' issues.
Add your voice to the network of union veterans!
Click here to join at www.unionveterans.org