ICWUC Center for Worker Health & Safety Education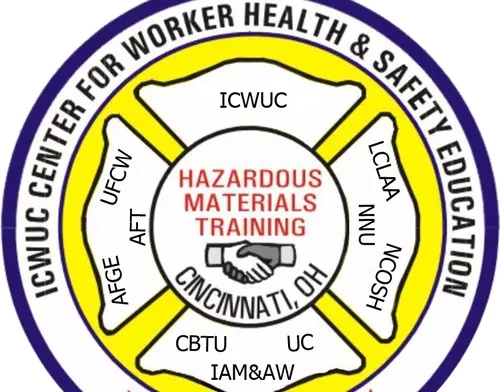 The ICWUC Center for Health and Safety Education delivers hands-on chemical emergency response, hurricane disaster, plume classes, general disaster response, several Covid-19 response classes, and related training through its Cincinnati Center, online, and regional centers. Once all Center in-person training was canceled on March 16, we had no other means to deliver training during a pandemic other than online programs.
We currently offer many online programs. A complete listing is available from your Center liaisons (Keith Mundy and Joel Alvarez), including: Covid Vaccines: April 15, 1 pm – 3 pm, ET
The Center staff developed a basic factsheet on COVID-19. They update the content regularly. This factsheet is on the Center website along with other resources such as various links, webinars, online books, and data slides following the virus's spread in seven countries and four states. Another available resource generated by the Center staff is an ongoing listing of significant articles, news reports, and scientific articles about the virus's technical aspects and expanding knowledge about the disease (members request addition to the email list by contacting their liaison).