ICWUC Local 498C Overwhelmingly Rejects CSL's Contract Offer, Votes to Strike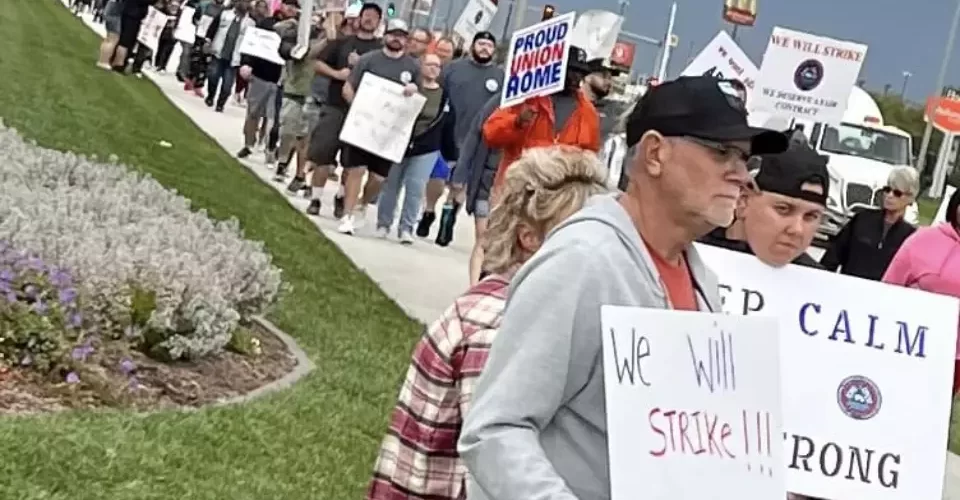 In a resounding display of solidarity and determination, the members of ICWUC Local 498C have overwhelmingly rejected CSL's contract offer, with over 99% of the votes against it. The primary reasons for the rejection include CSL's proposed changes to subcontracting language, which would allow them to retain subcontractors while laying off or separating union members. Additionally, the two sides remain far apart on wage negotiations.
One of the key sticking points in the contract negotiations between ICWUC Local 498C and CSL is the proposed changes to subcontracting language. Currently, the language stipulates that CSL must eliminate contractors before laying off union members. However, CSL's new offer seeks to retain subcontractors while simultaneously laying off or separating union members. This move threatens job security and undermines the rights and protections of the union workforce. In response, the overwhelming majority of members voted against the contract, sending a clear message that they will not accept such unfair terms.
In addition to the subcontracting issue, wage negotiations between ICWUC Local 498C and CSL have also reached an impasse. The two sides remain significantly apart in their proposals, further fueling the dissatisfaction among union members. Fair wages are a fundamental aspect of any employment contract, and the members of Local 498C are determined to secure a fair and just compensation package that reflects their skills, contributions, and the cost of living.
To demonstrate their resolve and unity, ICWUC Local 498C has been conducting informational picketing, raising awareness about the issues at stake and garnering support from the community. These pickets serve as a visible reminder of the union's determination to fight for their rights and protect their livelihoods. As the contract expiration deadline approaches, the local is prepared to transition into a strike at 11:00 PM on September 27. This decision reflects the members' unwavering commitment to securing a fair contract that safeguards their interests.
During this critical time, ICWUC Local 498C welcomes support from fellow union members, community members, and individuals who believe in fair labor practices. Those who wish to contribute can donate to the local or send words of encouragement to local498@icwuc.net. These gestures of solidarity can provide much-needed support and motivation.
For more information:
Hundreds of employees at CSL Behring in Bradley on strike
ICWU UFCW Local 498c strike at CSL Behring