ICWUC Local 591C Ends Strike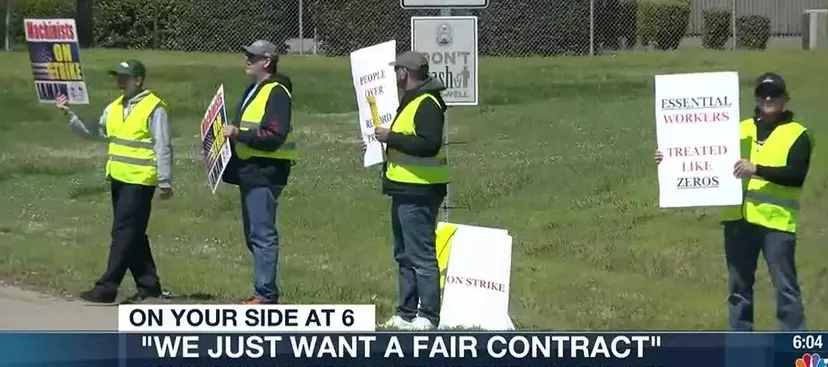 Written by Linda D. Wattley
Members of the International Chemical Workers Union Council/UFCW Local 591C, UA Local 851, IBEW Local 666 and IAM Local 10 went on strike at AdvanSix in Hopewell, Virginia on Friday, April 7, 2023. On Monday, May 8, 2023, after extensive bargaining and negotiating, the 194-94 vote to approve the new five-year contract closed the door on AdvanSix's first strike since 1978. The workers returned to work on May 10, 2023.
"First Strike for AdvanSix in 45 years, hopefully the last one."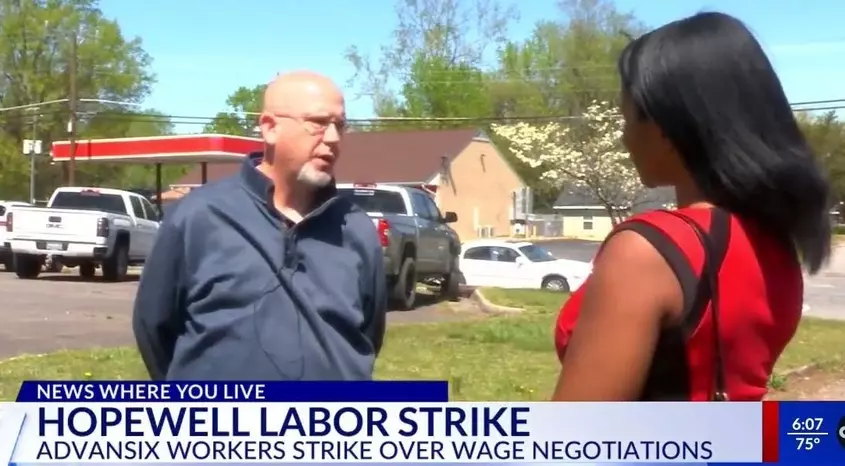 ICWUC Region 5 Representative Tommy Humphries
ICWUC Representative Tommy Humphries was incredibly pleased with the efforts of all the workers who joined the strike with special emphasis to ICWUC Local 591C President Kris Anderson. The greatest challenge was working together with three additional locals in pursuit of a victorious outcome. He also hopes this is the last strike AdvanSix will ever experience now that it realizes unions are here to protect workers' rights. In closing, he also wanted to share the successful efforts of Local 591C President Kris Anderson, whose goal of these 2023 negotiations was to bring the Chemical Workers members up to the same wage rates of the trade unions.
President Anderson's perseverance and tactfulness allowed for our members to receive the following gains without dividing the bargaining unit during negotiations.
1. The majority of the members received between a 3%-6% wage increase in the first year.
2. Members will receive double the time for all hours worked on Thanksgiving Day, Christmas Eve, and Christmas Day.
3. Members will be able to choose which holiday to take off between MLK Day and Presidents Day.
4. Increased Company match of the 401(k) for new members that do not have pension to 75%.
5. Raised the starting rates of Material Handlers to attract better applicants.
6. Reduced the pay gap between all four International Unions that are in the bargaining unit.
ICWUC President Heasley had this to say.

"I cannot say it enough, Solidarity Works! The four unions stood together to achieve what was best for all AdvanSix workers. I am proud of the leadership of Local 591C and Representative Tommy Humphries for their tireless efforts on behalf of our members!"
For more information:
https://www.barchart.com/story/news/16699582/advansix-hopewell-south-employees-ratify-new-comprehensive-and-competitive-five-year-agreement
https://www.progress-index.com/story/news/2023/05/08/striking-advansix-workers-ratify-deal-will-go-back-to-work-wednesday/70197853007/
https://www.sharewise.com/us/news_articles/AdvanSix_Hopewell_South_Employees_Ratify_New_Comprehensive_and_Competitive_FiveYear_Agreement_AdvanSix_Inc_BusinessWireEN_20230508_2355