Local 31T – 50 YEAR MEMBER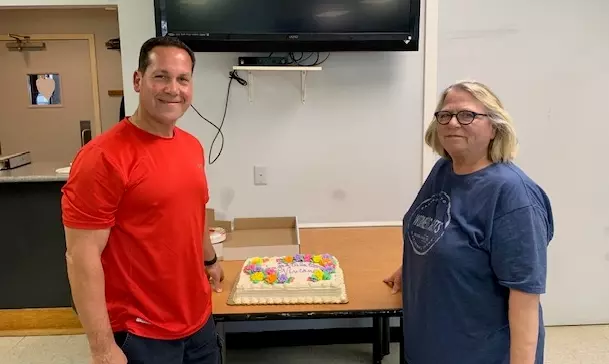 On April 11, 2023, Gerry Setley was honored to attend the 50 year celebration for Sister Vivian Marchak at Local 31T in Hatfield, PA.
Vivian has been a member of 31T since February 1973. She was, briefly laid off in 1973. But, since then she has been and is still a vital member of Local 31T.
All the members at the celebration spoke glowingly of Sister Vivian`s devotion to the Union. Vivian is pictured here with Local 31T President, Ed Rios.
Congratulations to Vivian.