UFCW Endorses Tim Ryan in Ohio U.S. Senate Race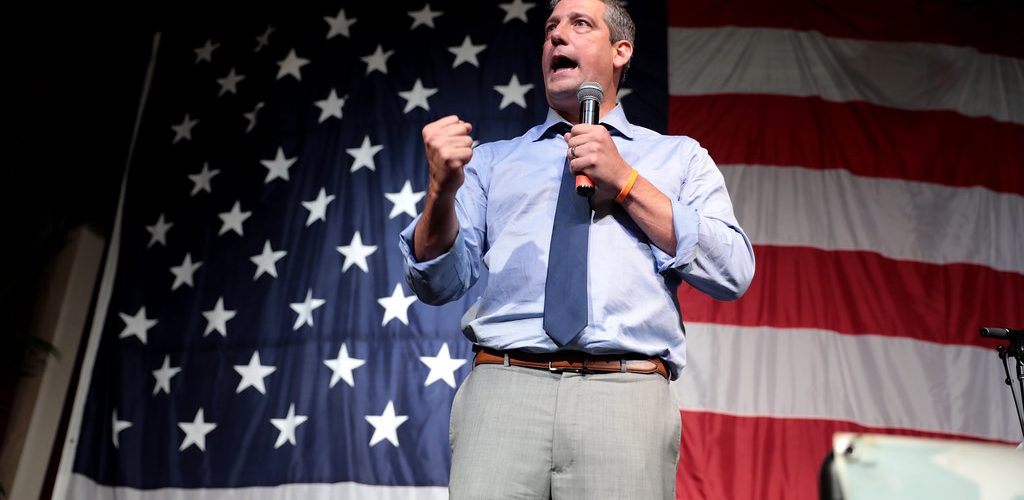 United Food and Commercial Workers (UFCW), the union for over 80,000 Ohio frontline food, retail, healthcare, and chemical workers, announced its endorsement of U.S. Senate candidate Tim Ryan in the 2022 election next year. The joint endorsement represents the support of a wide range of Ohio workers statewide with UFCW and its affiliates the Retail Wholesale and Department Store Union (RWDSU) and International Chemical Workers Union Council (ICWUC). This group includes UFCW Local 17A (Canton), UFCW Local 75 (Cincinnati, Dayton, and Toledo), UFCW Local 880 (Broadview Heights), and UFCW Local 1059 (Columbus).
Ohio workers represented by UFCW know Congressman Tim Ryan has been a relentless advocate for our working families. In the Senate, Tim will fight to raise wages, make healthcare more affordable, invest in education, and strengthen support for Ohio essential workers and their families who have already sacrificed so much to serve our communities throughout the pandemic.
The endorsement of Tim Ryan for Senate was announced by ICWUC National President Lance Heasley, UFCW Local 17A President Sonja Campbell, UFCW Local 75 President Kevin Garvey, UFCW Local 880 President Carl Ivka, UFCW Local 1059 President Randy Quickel (Local 1059), and RWDSU Regional Director Richard Marshall.
Ohio UFCW Union Leaders released the following joint statement: "Congressman Ryan has always been a strong champion for Ohio working families. As the union for Ohio essential workers on the frontlines of the pandemic in grocery stores, meatpacking plants, healthcare facilities, and other hard-hit businesses, UFCW has seen firsthand how Congressman Ryan has stood up for these brave men and women serving our communities during the crisis. 
"Whether it was voting to raise the minimum wage to put more money in hardworking families pockets or supporting stronger COVID-19 workplace safety measures to protect workers on the job, Congressman Ryan has stood side by side with Ohio essential workers when they needed it most. It's clear that Congressman Ryan will always step up for Ohio working families and UFCW is proud to endorse him for U.S. Senate."
Ohio U.S. Senate Candidate Tim Ryan: "I'm proud to have the support of the UFCW, whose members have spent the last year and a half fighting on the frontlines of this pandemic–keeping our stores stocked, our supply chain moving, and our health care facilities operating in the face of unthinkable challenges. As Ohio's next senator, I'll keep fighting to honor the risks you've taken and the sacrifices you've made by making sure all our workers are guaranteed safe working conditions, paid leave, and fair wages, and by passing the Protecting the Right to Organize Act to make it easier for workers to organize and fight for the fair treatment they're due."
BACKGROUND:
UFCW is the union for over 80,000 Ohio frontline food and retail workers and has been a leading voice in the push to protect essential workers across Ohio serving our communities during this health crisis in grocery stores, meatpacking plants, and other essential businesses.
During his time as Congressman, Tim Ryan has supported key issues and legislation to make Ohio workers' lives better, including:
Calling on Congress to pass Protecting the Right to Organize (PRO) Act and strengthen workers' rights on the job
Honor the sacrifices made by frontline workers by working to secure funding for them to receive the hazard pay they have earned serving our communities during the pandemic
Strengthen workplace safety protections for all workers across Ohio
Protect the promise of a dignified retirement by shoring up earned benefits like Social Security