Local 343C Ends Five-Week Strike
Written by Linda D. Wattley
On March 30, 2023, Local 343C members voted to accept the new contract with Profusion Industries ending their five-week strike. Most importantly, the contract proposal ends the two-tier system that once caused inequality among the workers.

More information:
https://www.wtap.com/2023/03/30/union-votes-accept-new-contract-profusion-ending-strike/
"Solidarity and not crossing the line made this a victorious experience."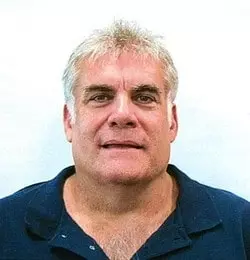 Union Representative Ed Rempel spoke proudly about the solidarity he experienced with the strikers, community and surrounding locals who supported them during the strike. Special mention was given to the younger strikers who trusted the leadership and process and never crossed the picket line. He also mentioned his appreciation to President Lance Heasley for his nonstop support from beginning to end.
In the end, ProFusion Industries learned during the strike how valuable the workers are to their success.
Local 343C President Dennis Cliff said,

"I've been working here for 46 years, and we have never received the support we received this time, hats off to President Lance Heasley he's a very excellent person."
Local 343C President Dennis Cliff is incredibly pleased with the outcome that resulted after going on strike. He said everybody is eager to go back to work and is pleased with the contract allowing equality for the workers. Cliff also mentioned that an ex-union president stopped by and viewed the contract and was amazed that we received so much in one contract. He also wanted to thank the surrounding locals, the community, Channel 15 News and Marietta Times for their support during the strike and final victory.
President Heasley had this to say,

"Solidarity works! I am so proud of the members of Local 343C. They fought together to ensure a better life for ALL their members! The negotiating team of Representative Ed Rempel, International Vice President Greg Chambers, along Local 343C President Dennis Cliff and his committee were able to negotiate a successful agreement thanks to the strong support of every member."
For more information:
https://www.wtap.com/2023/03/02/president-international-chemical-workers-union-visits-striking-workers-profusion-industries/
https://www.wtap.com/2023/03/01/workers-profusion-industries-continue-strike/
https://www.mariettatimes.com/news/local-news/2023/02/profusion-industries-workers-on-strike/
https://www.mariettatimes.com/news/local-news/2023/03/profusion-issues-statement-on-workers-strike/